La Rue Homes – custom homes & professional home remodeling
Custom Homes and Complete Remodeling Firm, creating luxurious living for over 20 years.

Our Home Services
At La Rue Homes, our expertise is home renovation. We specialize in providing our clients the absolute best in quality, knowledge and service when renovating their home.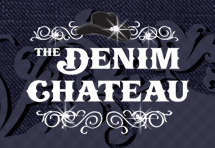 The Denim Chateau
At The Denim Chateau, we recognize your desire for superb and quality home furnishings.  That is why we hand select each item that goes into our online boutique.

Who We Are
La Rue Homes is a family owned business started by husband and wife team, Jeff and Page La Rue, in 2006. We are based out of Bixby, Oklahoma and serve the Tulsa Metropolitan area and beyond.